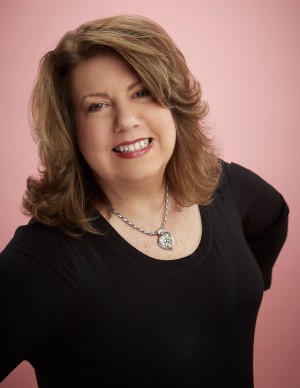 Speaker: Sue Duffield
Sue's best loved song, "LOL", is a musical and whimsical view of our crazy acronym and texting social media world. She loves to make people laugh with her off-the-wall Jersey logic and sacred sarcasm. Not surprising, Sue has found it's a style of humor that resonates with audiences everywhere. This singer/songwriter and former radio personality tours with her own comedy and musical concerts since 1974.
She speaks for Raymond James Prayer Breakfasts, Prison Fellowship Ministry Briefings, CEF (Child Evangelism Fellowship), Rotary International, MRO (Motor Racing Outreach for NASCAR), CWIMA (Christian Women In Media Assoc.), UMW Regional/National events, Trucker Church Radio, women's retreats and international conferences. Sue is also an advocate and key fundraiser for outreach involving abused women and human trafficking both here in the USA as well as Southeast Asia.
Sue's humorous stories and inspirational writings have been featured in New Jersey's "SJ" Magazine, Absolutely Gospel Music Network, SGN Network,"Laugh Lines" (the National AG Women's Ministry website) and John C. Maxwell's book "Everyone Communicates Few Connect" (Thomas Nelson). In 2016, Sue released her firstbook on humor and the journey titled, "SueBiquitous: A Humorous Travelog of an Unfiltered Saint!"
Sue's velvet-like voice has been compared to Marilyn McCoo, Karen Carpenter and even Rosemary Clooney. Her effervescence of lyric, clarity and interpretation of song has and will always be her greatest strength. Jersey girl Sue married her high school sweetheart, Jeff Duffield, who is a keyboardist, arranger and studio musician, both residing in Nashville, TN. They both traveled with the Sammy Hall Singers of Sevierville, TN in the early 70s.
See more at: http://www.sueduffield.com/#sthash.Vy60IadK.dpuf