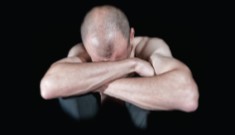 This years topic:DEPRESSION.
It is often thought that people struggling with the mental challenge of depression have little willpower, something wrong with them personally, are antisocial or "messed-up," and that depression is something a non-Christian would never have because a Christian will always be joyful.
These concepts of depression are misnomers. Many people have wrong concepts of those with this issue,
and the local church, for the most part, is not helping to make these people feel accepted and whole in His
family.

This year's issue of Depression will look at the fight many have, what it is, treatment, and more importantly,
what the can local church do. With knowledgeable mental health and medical professionals, participants
will gain valuable information to return to their local church and make an impact for God's Kingdom.
This year's presenters include:
Mrs. Jacquelyn Economopoulos - M.Ed., LPC, Cedar Crest College and private practice
Mrs. Chrissy Brodish - Christian Counselor, Calvary Church, Souderton
Mrs. Barbara Karr - CSN, BSN, RN, works at Schuylkill I.U. 29
To see the registration brochure click HERE!