2021 Women's Weekend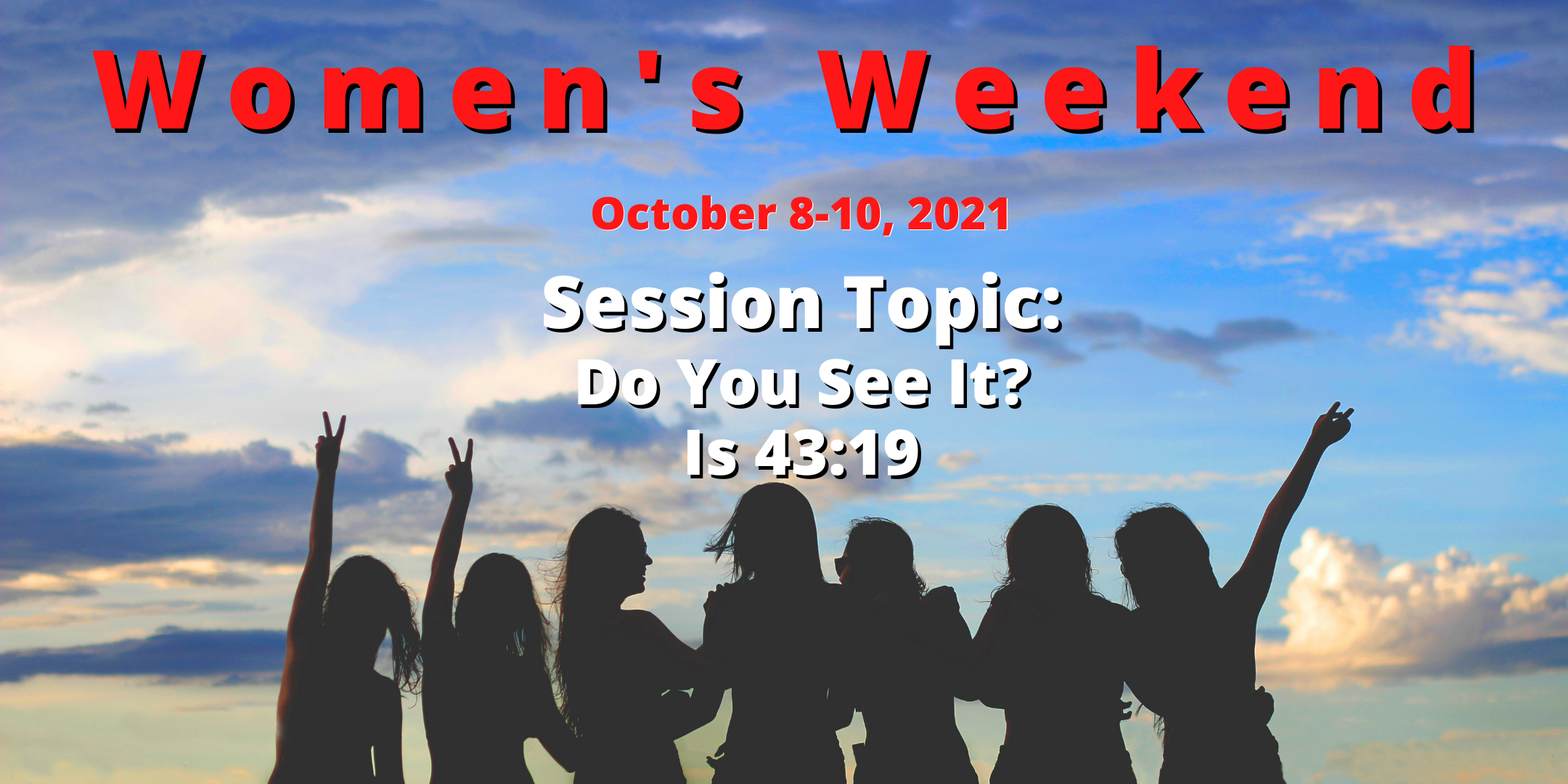 Add event to calendar
A weekend for women to get together and focus on strengthening their relationship and discipleship of Jesus. You'll not only have the chance to hear inspiring teaching from Sarah Boyer but also enjoy:
• the great fall weather ~ go for a hike on one of the many trails
• relax ~ in the snack shop, in your room, on a bench, etc.
• build your faith ~ discuss spiritual issues with other women

All while you put the busyness of life in proper focus.
Enjoy a special 'Women's Dinner.'
About the Speaker: Christian Endeavor; Youth Sunday; 1979; This was when the Lord opened Sarah Boyer's eyes to what God desired her to do for Him, to help Him make disciples by teaching and sharing His Word. Sarah started teaching a Ladies SS class…and has not stopped teaching and sharing God's Word since.

From working at Twin Pines Camp as a camp counselor and then graduating to run the Special Needs Camps for several years, Sarah then directed an elementary-age camp for several years. For more than the past decade, she has coordinated the For Ladies Only Retreat at Twin Pines Camp.

Sarah is active in ministry at her home church, St. Matthew's EC Church in Emmaus, PA. She sings in the choir, plays in the bell choir, serves as the Official Board President, and is the church's lay delegate. Most recently, anointed as Lay Shepherd of St. Matthew's EC Church. 

Sarah loves and enjoys working with my church family. She will always use every opportunity available to share God's Good News with whoever will listen.

Sarah strives every day to live her faith out loud, to draw people unto Him!

Her life verse is Proverbs 3:5-6 - Trust God from the bottom of your heart; do not try to figure out everything on your own. Listen for God's voice in everything you do, everywhere you go; He's the one who will keep you on track.

 

 

 

Weekend's Topic: Do You See It?

Taken from Isaiah 43:19, "I am creating something new. There it is! Do you see it? I have put roads in deserts, streams in thirsty lands." (CEV) Sarah will guide you to "see" something new that God is creating, which you may have been blinded to.


 

Download a retreat brochure and register by mail here.


Register online here.
Event Properties
| | |
| --- | --- |
| Event Date | 10-08-2021 7:00 pm |
| Event End Date | 10-10-2021 2:00 pm |
| Capacity | Unlimited |
| Individual Price | Varies on housing choice. |