2020 Men's Weekend (rescheduled)
RESCHEDULED
This is the rescheduled date from the spring, when it was postponed due to the limitations which were implemented due to the virus.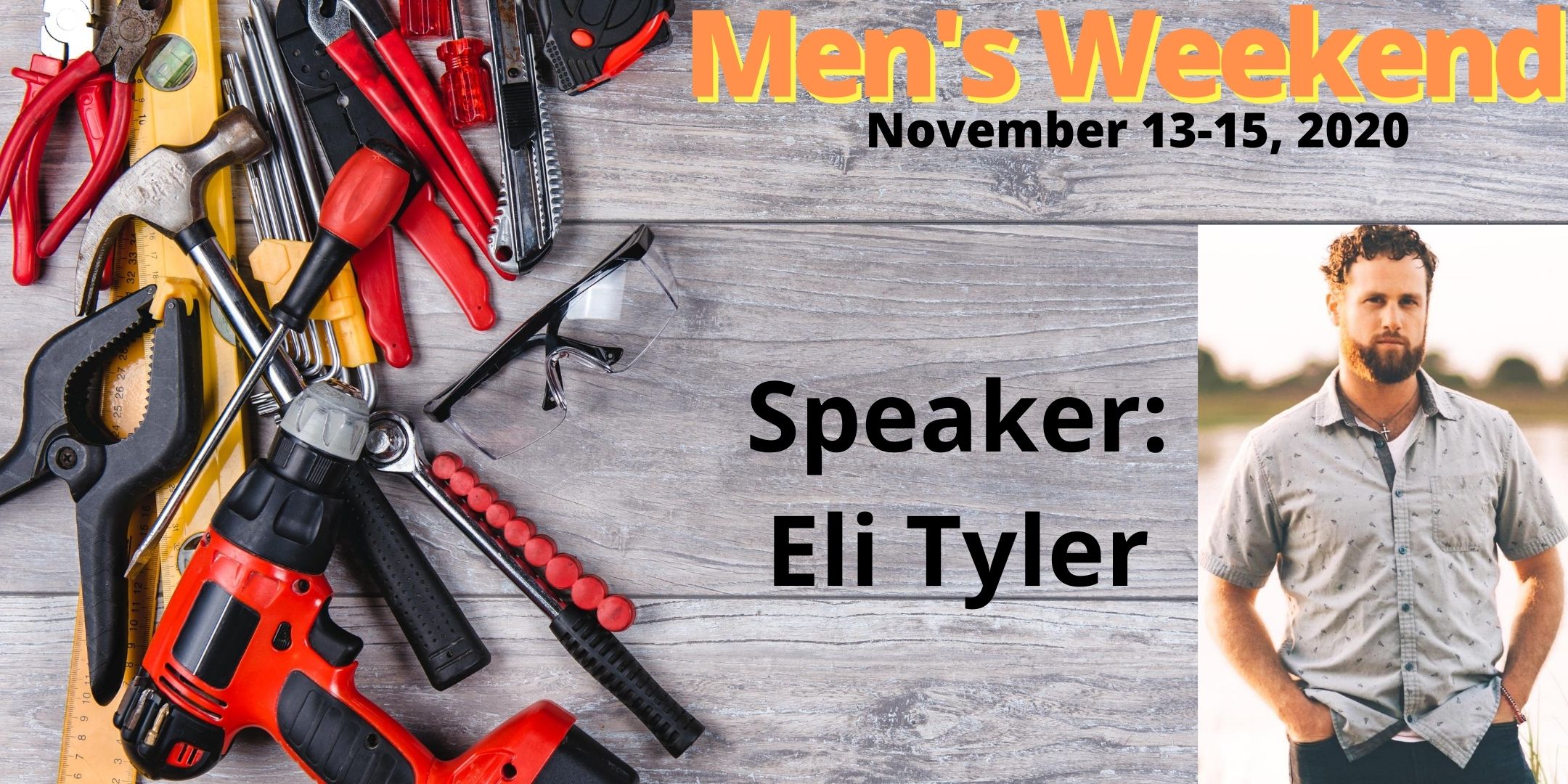 Add this event to your Calendar
A weekend for men to get together and focus on strengthening their relationship and discipleship of Jesus. You'll not only have the chance to hear inspiring teaching by Elijah Tyler but also enjoy:
• the great outdoors ~ hike one of the many trails, fish, etc.
• compete ~ flag football, volleyball, basketball, archery, etc.
• relax ~ in the snack shop, in your room, on a bench, etc.

All while you put the busyness of life in proper focus.
Enjoy a special 'Men's Dinner.'
About the Speaker: Eli Tyler has worked with high school students in over a dozen countries across the world. He graduated from Stony Brook University with his B.S. in Anthropology focusing on Primitive Technology and stone tools. Since graduating he has been on staff with Youth For Christ starting and running teen center outreach ministries in New York, Pennsylvania, and internationally in the Cook Islands. Eli has a passion for helping young people and loves to share the hope he found in the transforming message of the Gospel. In addition to youth ministry he is also passionate about equipping adults to further God's Kingdom and leave a lasting legacy.
Session Theme: BUILT TO LAST: Leaving a Godly Legacy in an Ungodly World
Download a retreat brochure and register by mail here.

Register online here.
Event Properties
| | |
| --- | --- |
| Event Date | 11-13-2020 7:00 pm |
| Event End Date | 11-15-2020 2:00 pm |
| Capacity | Unlimited |
| Individual Price | Varies on housing choice. |